The Investment Association champions the investment management industry
The UK investment management industry plays a major role in the economy, helping millions of individuals and families achieve their life goals by helping grow their investments (mainly through workplace pensions). In fact, 75% of UK households use an investment manager's services (knowingly or unknowingly). The industry also invests, billions of pounds in companies and the financing of transport networks, hospitals, schools and housing projects. The industry supports 113,000 jobs in the UK, including 14,000 in Scotland. It's the largest industry of its kind in Europe, and the second largest in the world, after America.
Our members range from small, independent UK investment firms to Europe-wide and global players. Collectively, they manage over £8.5 trillion of assets on behalf of their clients in the UK and around the world. That is 13% of the £67 trillion global assets under management. We act as their voice and represent their interests to policymakers and regulators, and help explain to the wider world what the industry does.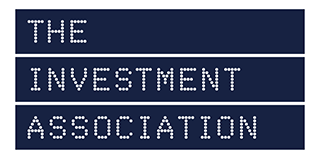 of UK households use an investment manager's services
Investment industry jobs in the UK
of assets managed collectively by the UK investment industry
of the £67 trillion global assets under management
We help our member firms become better businesses
"Since its launch in 2013, Investment20/20 has become a multi-award winning talent programme and it is a credit to the industry for working collectively to move the dial on diversity and inclusion and boost the life chances of young people from all walks of life. To date, Investment20/20 has given fantastic opportunities to more than 1,800 graduates and school and college leavers who may never have thought that a career in investment management was possible."