Who are Impax?
Founded in 1998, Impax Asset Management has pioneered investment in the transition to a more sustainable global economy and today is one of the largest investment managers dedicated to this area.
We believe capital markets will be shaped profoundly by global sustainability challenges, particularly climate change, environmental pollution, natural resource constraints, demographic and human capital issues such as diversity, inclusion and gender equity. These trends will drive growth for well-positioned companies and create risks for those unable or unwilling to adapt. Fundamental analysis which incorporates long-term risks, including environmental, social and governance (ESG) factors, enhances investment decisions.
We invest in companies and assets that are well positioned to benefit from the shift to a more sustainable global economy. We seek higher quality companies with strong business models and governance that demonstrate sound management of risk.
We offer a well-rounded suite of investment solutions spanning multiple asset classes, aiming to deliver superior risk-adjusted returns over the medium to long term.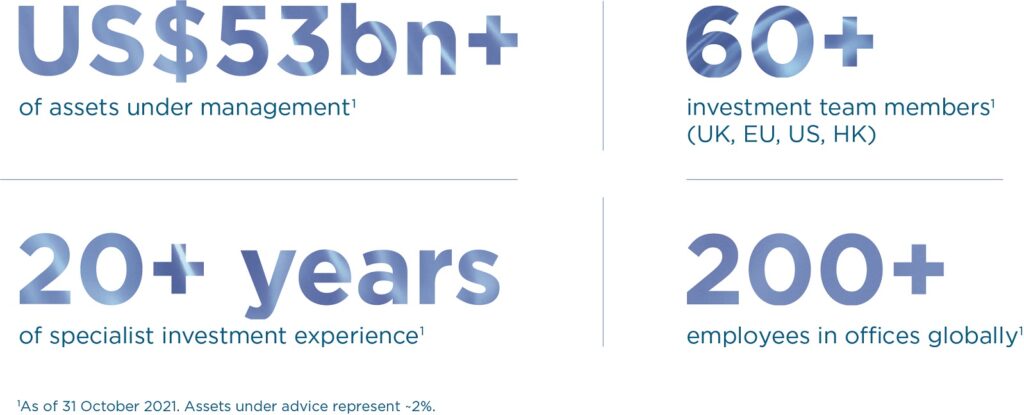 Our mission statement & values
Our mission is to:
Generate superior, risk-adjusted investment returns from opportunities arising from the transition to a more sustainable economy for clients with a medium to long-term horizon.
To make a contribution to the development of a sustainable society, particularly by supporting or undertaking relevant research and engaging or collaborating with others.
To provide a stimulating, collaborative and supportive work-place for our staff. Our values set out the core beliefs we stand by to guide our actions and decision-making.
Our Values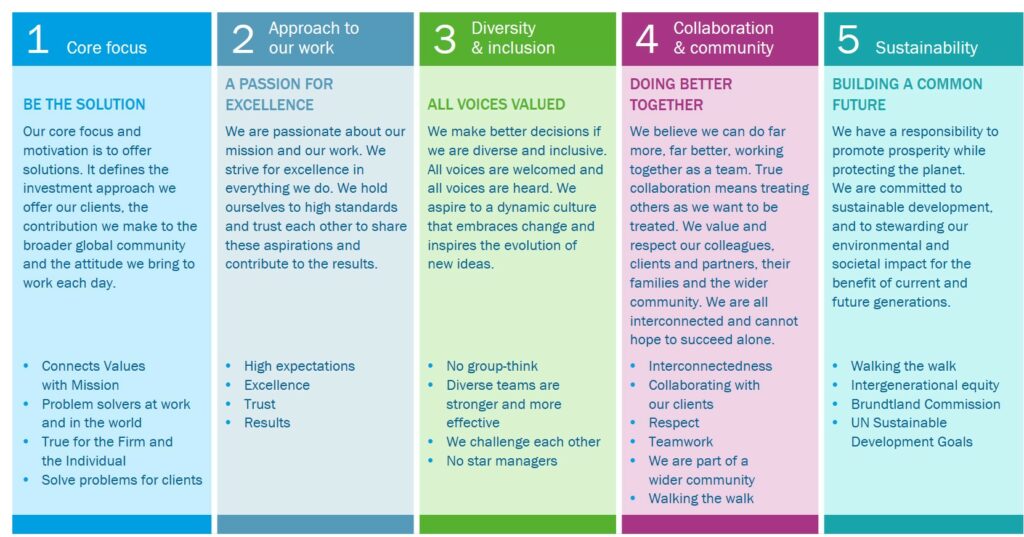 Our team
Our highly experienced team is made up of individuals with diverse backgrounds, bringing together complementary skills and experience.
Our team's skills, experience and commitment are both our greatest assets and the cornerstones of our business. We value everyone in the Impax community as an individual and foster an environment where employees feel engaged, motivated and enjoy their work. We believe this ultimately enhances our creativity and problem-solving, the quality of our risk management, our client understanding and our decision making.
Maintaining a supportive and empowering culture as well as providing a good working environment is key to the engagement and retention of our staff. As such, we invest significantly in our people—including through continuous professional development, formal qualifications and wellness initiatives.
Why join us and what are we looking for?
Our placements offer you the chance to work with a widely diverse team, including experts who have been leaders in the sustainability space for over 20 years. Want to work in a team that encourages creativity, problem-solving, healthy challenging debates and decision making? Impax is the place to be.
With our programme, you'll be gaining hands on experience and will have the chance to work in one of the business lines or functional areas. We look for individuals who demonstrate the below:
In line with our mission: whether you are passionate about sustainability or even someone who is new to this and wants to join us on our journey to creating a more sustainable economy, we want to hear from you.


Attitude: we believe that having the right attitude is important and so we look for ambitious individuals and those who are eager to learn.
Team player: in line with one of our 5 core values, working collegially to do better together is something that is important to us. If you enjoy working as part of a team this may be the perfect opportunity for you!